Henry Island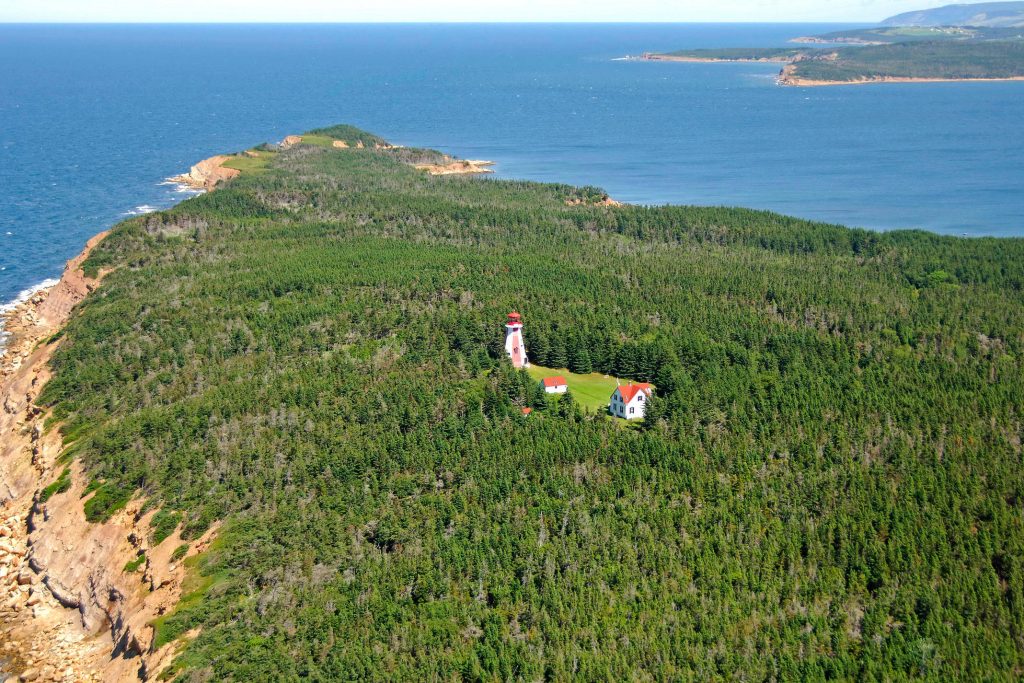 Henry Island is located two miles from Harbourview. It is believed to be named by British surveyor Joseph Frederick Wallet DesBaarres  after Henry Hood, the son of Admiral Samuel Hood, who was commander in chief of the North American station based at Halifax from 1767 to 1770.
The side of Henry Island facing seaward from Henry Point to Justaucorps Point (sometimes called Green Point) is high and rocky. The landward side has an indentation about midway called French Cove with a sandy beach and the best landing area on the island. French Cove derives its name from the fact that the French quarried stone nearby, at the same time they were quarrying stone from Port Hood Island for the building of Louisbourg.
Settlement on Henry Island dates back to an1832 land grant to a John Campbell. At the turn of the century, a general store was operating on the island to supply fishermen who lived there during the fishing season and a post office operated under the name of "Outer Island of Port Hood" beginning in August of 1877. The first postmaster on Henry Island was William Dougall Smith, a descendant of Captain David Smith.
A second lighthouse was built in 1902 by Joseph MacDonald. The last lighthouse keeper was Charlie MacLennan. The lighthouse was automated on June 13, 1962.
Henry Island is currently privately owned.